Brian Eno's Ambient 1: Music for Airports was released forty years ago in 1978. Hailed as the first ever Ambient record, 2018 is something of a celebration for the relatively young genre.
Since the release of Eno's album artists like Aphex Twin have brought the genre further into the mainstream. Debate may still rage as to the origins of a genre that may have even been surmised by German electronic artists Kraftwerk with their 1974 album, Autobahn, or perhaps Trans-Europa Express of 1977.
Go further back and you confront more Krautrock in the form of Can, Neu! and Amon Duul 2. Assuredly, some of the same concepts that exist for Ambient music, exist for Noise Rock and for Kraut Rock and even for Punk and Post-Punk. Tangerine Dream were doing it as far back as the late 60's.
The trouble is not with defining a strict timeline for the beginning, the middle and the end of a genre, but actually with the practice of labelling music as something definitive and unchangeable.
Eno himself created atmospheric world's on his previous records, Here Come the Warm Jets and Another Green World, while certain strands of Ambience tend to sometimes be steeped in spiritual notions and associated, as with Alice Coltrane's Hinduistic Turiya Sings, with meditative states existant for thousands of years.
French composers at the turn of the 19th century, such as Erik Satie with his Gymnopeides series, still remain as relevant to modern music as ever. Satie's musical experimentations show minimalism at its best. He creates Proustian multi-layers of feeling with only a piano, capturing warmth and feeling with the sparest of instruments. "As ignorable as it is interesting," the famous Brian Eno quote on that Music for Airports sleeve, seems ready-made for Satie's music.
At the recommendation of Brad of thruoutin, I did crack the spine on the old Wikipedia. Take note, Modern Ambience is rabbit hole from which you may not return. With offshoots such as Drone Ambience, in the vein of Pool of Light from Shenyang, Dark Ambience, which may satisfy all of your zany needs, or Ambient Dub available at the drop of a finger on your laptop, there is hardly the need to part-take in the listening of any other genre. Just as feeling and emotion never ends, neither does ambience.
Nevertheless, what all of this points to is that Ambient Music is as strong and controversial as the day it came into the public consciousness all that time ago in 1978. Current artists playing around with the idea of creating warm and rich ambient atmospheres include Oneohtrix Point Never, The Orb, The Caretaker and on a more international note, LA/Beijing artists Alpine Decline, Dalian musician Xie Yugang and Beijing based musician thruoutin.
I took the opportunity to speak to both thruoutin, Xie Yugang and Jonathan Zeitlin of Alpine Decline to get their opinion on what it means to be an Ambient artist and what their own idea of Ambient Music is.
Jonathan Zeitlin (Alpine Decline)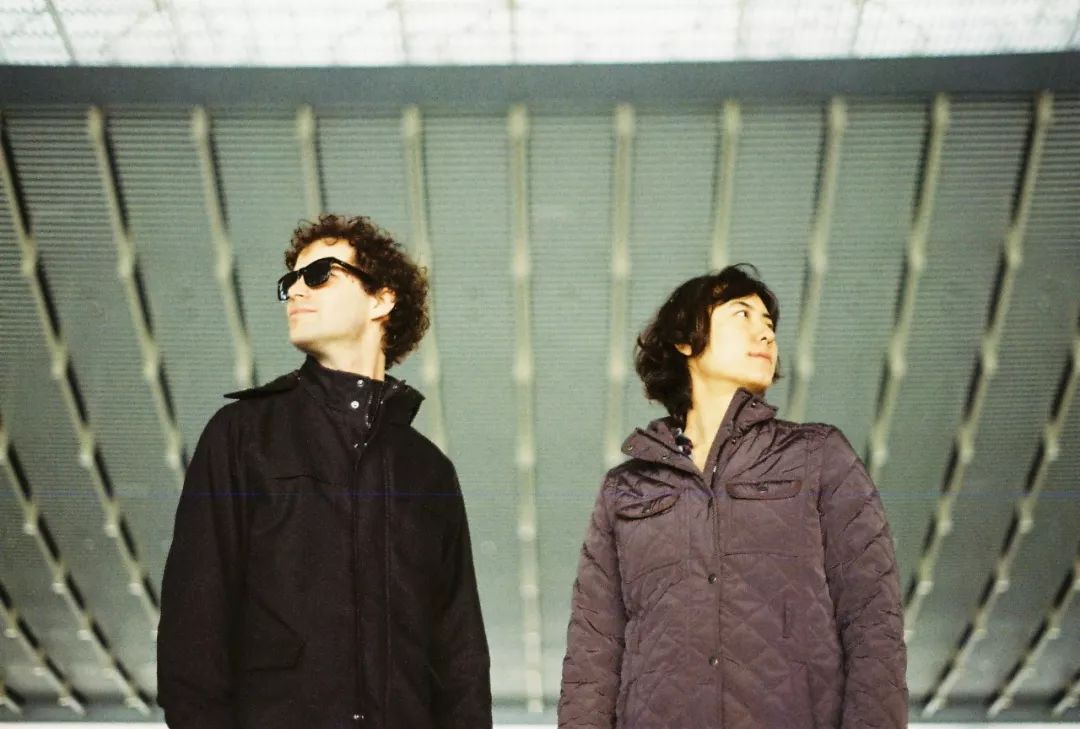 Alpine Decline are an LA-based duo best known for the psychedelic rock music. Lesser known work by the pair takes in Ambient and Modular influences, on such albums as Action Moves Away From the Center. They will release a new studio album on the 13th of March this year – Return to Desolation Lake. 
What's your favourite ambient album?
Probably today it is M. Geddes Gengras's album "Ishi", but if you asked on a different morning, it might be different.
What do you like about Geddes Gengras's music?
Ged's music is built around this really deep understanding of his sound design and the technology, but the music on Ishi is just deeply human and just pulls real emotions out of me. It doesn't feel like he's trying to create a vibe or replicate the sound of an architecture space in any kind of cold analytic exercise… He's a warm, wide open person and that is resonating in the washes of sound on Ishi. 
We've always been interested in using tape echoes and synthesizers to create a psychological or emotional context in our recordings, and Ged is one of those guys who can do that without the superstructure of a song.  He's a totally voyager in a hippie bus.
Do you connect more with the spiritual side of ambience? And do you try to create a sound that will pull a person out of their headspace into somewhere different?
I don't know about spiritual, but I connect with the human side of it.  Even our most abstract music is in service of communicating part of our experience, our emotional territory.  I don't feel anything creating technical or intellectual exercises.
Is it difficult for you to tell whether your music is emotional or not? As in when you have an idea and then try to form that idea musically, do you spend a lot of time figuring out how the sound will be received by listeners?
No not at all.  By the time we get to actually creating the music, Pauline and I have a very clear idea of what we are trying to say, and that's really the hard part. The bit of alchemy turning that into music has been our trade all our lives and we feel pretty relaxed and natural about that part of the process.
I guess whether we are writing traditional songs or making more abstract compositions, we feel like there are going to be a small number of like-minded people who it clocks for, and we can't worry about the rest who don't care for it. 
So the more difficult part is finding out what you want to say with your music?
Not exactly finding what we want to say, but taking our experiences and ideas and developing them into something a bit more nuanced and universal. We don't want to just prick our fingers and write our story on the page, we want to blast it through a prism and figure out how to recombine the basic elements into something everyone can connect to. Sometimes it just takes a lot of talking about something before we feel we really understand it, especially when we are reaching out and trying to get into a prospective that isn't our own. So that is the longest, most delicate part of the process.
On another note, the reason I ask you about Ambient Music at this time of the year is that Brian Eno's Music for Airports turns 40 this year. Some people posit that record as the first ever ambient album released, would you agree?
I guess I can't really speak to the history of ambient music. I think Eno had a distinct vision of ambient on that record that doesn't line up with my non-academic sense of what that word means. My favourite Eno album is "Another Green World". 
I like Here Come The Warm Jets. 
A brilliant album. I guess the reason Another Green World is so profound for me is how he made these very short tracks feel like deep dives into a totally realized world. I think our new modular record Action Moves Away from the Center does a little bit of that magic trick.
I like that, I was reading some of Ezra Pound's Japanese poems recently, he gave me that same sense of building these well established worlds and characters
Oh yeah, absolutely. I think that's a very different game than music for airports. I think the depersonalization is hard for me emotionally. I'm barely hanging on as it is haha.
White Shirt by Yang Haisong and Xie Yugang is my favorite Chinese ambient album, but it has yang haisong reading his poetry so I'm not sure you can call it ambient
Well, I heard Xie Yugang's Echo in Library and that kinda strikes me as very ambient
Yes!
I don't know if he would say it is Post Rock or whatever, but just the setting and the idea underlying the album is quite heartfelt, like a retrospect of the place 
Yes, and Haisong's poetry is devastating.
Alpine Decline's Bandcamp Page: https://alpinedecline.bandcamp.com/