Brian Eno's Ambient 1: Music for Airports was released forty years ago in 1978. Hailed as the first ever Ambient record, 2018 is something of a celebration for the relatively young genre.
Since the release of Eno's album artists like Aphex Twin have brought the genre further into the mainstream. Debate may still rage as to the origins of a genre that may have even been surmised by German electronic artists Kraftwerk with their 1974 album, Autobahn, or perhaps Trans-Europa Express of 1977.
Go further back and you confront more Krautrock in the form of Can, Neu! and Amon Duul 2. Assuredly, some of the same concepts that exist for Ambient music, exist for Noise Rock and for Kraut Rock and even for Punk and Post-Punk. Tangerine Dream were doing it as far back as the late 60's.
The trouble is not with defining a strict timeline for the beginning, the middle and the end of a genre, but actually with the practice of labelling music as something definitive and unchangeable.
Eno himself created atmospheric world's on his previous records, Here Come the Warm Jets and Another Green World, while certain strands of Ambience tend to sometimes be steeped in spiritual notions and associated, as with Alice Coltrane's Hinduistic Turiya Sings, with meditative states existant for thousands of years.
French composers at the turn of the 19th century, such as Erik Satie with his Gymnopeides series, still remain as relevant to modern music as ever. Satie's musical experimentations show minimalism at its best. He creates Proustian multi-layers of feeling with only a piano, capturing warmth and feeling with the sparest of instruments. "As ignorable as it is interesting," the famous Brian Eno quote on that Music for Airports sleeve, seems ready-made for Satie's music.
At the recommendation of Brad of thruoutin, I did crack the spine on the old Wikipedia. Take note, Modern Ambience is rabbit hole from which you may not return. With offshoots such as Drone Ambience, in the vein of Pool of Light from Shenyang, Dark Ambience, which may satisfy all of your zany needs, or Ambient Dub available at the drop of a finger on your laptop, there is hardly the need to part-take in the listening of any other genre. Just as feeling and emotion never ends, neither does ambience.
Nevertheless, what all of this points to is that Ambient Music is as strong and controversial as the day it came into the public consciousness all that time ago in 1978. Current artists playing around with the idea of creating warm and rich ambient atmospheres include Oneohtrix Point Never, The Orb, The Caretaker and on a more international note, LA/Beijing artists Alpine Decline, Dalian musician Xie Yugang and Beijing based musician thruoutin.
I took the opportunity to speak to thruoutin, Xie Yugang, Pool of Light and Jonathan Zeitlin of Alpine Decline to get their opinion on what it means to be an Ambient artist and what their own idea of Ambient Music is.
Xie Yugang – Wang Wen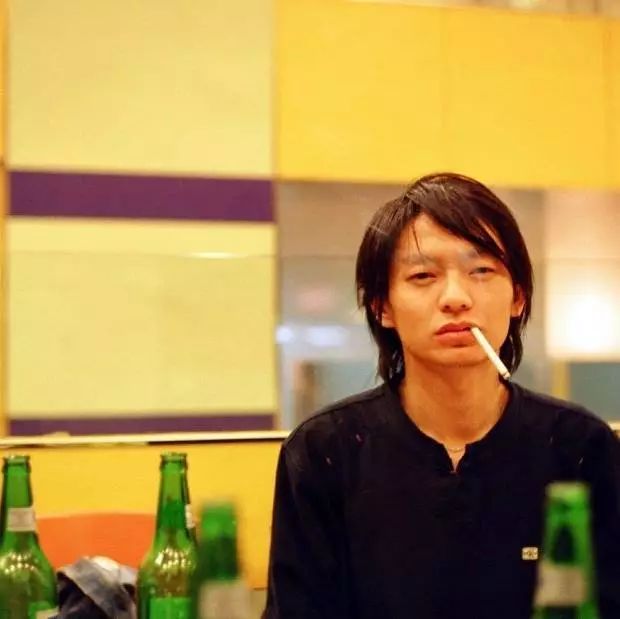 Xie Yugang is best known as the guitarist and figurehead of esteemed Post Rock band Wang Wen from Dalian China, but he has also collaborated with PK14's Yang Haisong on a variety of projects, including White Shirt and, recently, Blazy. Xie has also released his own solo music, such as the fantastic Echo in Library. 
Do you consider albums like White Shirt and Echo in Library to be ambient works?
Yes they are ambient stuff in some way. For White Shirt there is a lot of poetry in it. While both of the albums are describing things or feelings in atmospheric way
Did you begin with the idea to make these records very atmospheric? What idea were you trying to communicate?
I was trying to make an effect like I took some photos and merge the photos with an on-going video or like I slowed down some videos and mix then together with the real time vision. 
Where do you take influence for these ambient works? is there an artist an album who makes ambient work that inspires you?
The first inspiration for me is from Brian Eno's Music for Airports
What do you like about that album?
Actually it could be back to 1997, I got the Music for Airport cassette from my friend and then it became the music that made me have good sleep for quite long time. At that time I was a big fan of Nirvana and Smashing Pumpkins, and I totally did not know what was this music. My friend who gave me this just said it was functional music.
How did you eventually become more interested in making ambient music? For Echo in Library did you just feel that your memories about the library were best expressed using ambient music?
I don't know, I have been playing with Wang Wen for so many years and sometimes I just try to make something nothing to do with the band's sound , nor electric music. I wanted to make some minimal things 
Do you think that life in China has informed the way you make music?
Yes, I believe that this environment always makes sense to me. My childhood was spent in a countryside of Tianjin, I think that period influenced me a lot on observing things and way of thinking.
Does that make you want to use natural sounds as part of your music?
Not that way, but in spirit way I think, in a more peaceful way. 
So one last question, besides Brian Eno, who are your favourite ambient musicians?
Tim Hecker, because he is contrary: his music is dark. Most of ambient music is free, peaceful, but Tim's is more deep and dark. It is like day and night
Wang Wen's Bandcamp Page: https://wangwen.bandcamp.com/