Brian Eno's Ambient 1: Music for Airports was released forty years ago in 1978. Hailed as the first ever Ambient record, 2018 is something of a celebration for the relatively young genre.
Since the release of Eno's album artists like Aphex Twin have brought the genre further into the mainstream. Debate may still rage as to the origins of a genre that may have even been surmised by German electronic artists Kraftwerk with their 1974 album, Autobahn, or perhaps Trans-Europa Express of 1977.
Go further back and you confront more Krautrock in the form of Can, Neu! and Amon Duul 2. Assuredly, some of the same concepts that exist for Ambient music, exist for Noise Rock and for Kraut Rock and even for Punk and Post-Punk. Tangerine Dream were doing it as far back as the late 60's.
The trouble is not with defining a strict timeline for the beginning, the middle and the end of a genre, but actually with the practice of labelling music as something definitive and unchangeable.
Eno himself created atmospheric world's on his previous records, Here Come the Warm Jets and Another Green World, while certain strands of Ambience tend to sometimes be steeped in spiritual notions and associated, as with Alice Coltrane's Hinduistic Turiya Sings, with meditative states existant for thousands of years.
French composers at the turn of the 19th century, such as Erik Satie with his Gymnopeides series, still remain as relevant to modern music as ever. Satie's musical experimentations show minimalism at its best. He creates Proustian multi-layers of feeling with only a piano, capturing warmth and feeling with the sparest of instruments. "As ignorable as it is interesting," the famous Brian Eno quote on that Music for Airports sleeve, seems ready-made for Satie's music.
At the recommendation of Brad of thruoutin, I did crack the spine on the old Wikipedia. Take note, Modern Ambience is rabbit hole from which you may not return. With offshoots such as Drone Ambience, in the vein of Pool of Light from Shenyang, Dark Ambience, which may satisfy all of your zany needs, or Ambient Dub available at the drop of a finger on your laptop, there is hardly the need to part-take in the listening of any other genre. Just as feeling and emotion never ends, neither does ambience.
Nevertheless, what all of this points to is that Ambient Music is as strong and controversial as the day it came into the public consciousness all that time ago in 1978. Current artists playing around with the idea of creating warm and rich ambient atmospheres include Oneohtrix Point Never, The Orb, The Caretaker and on a more international note, LA/Beijing artists Alpine Decline, Dalian musician Xie Yugang and Beijing based musician thruoutin.
I took the opportunity to speak to thruoutin, Xie Yugang, Pool of Light and Jonathan Zeitlin of Alpine Decline to get their opinion on what it means to be an Ambient artist and what their own idea of Ambient Music is.
Pool Of Light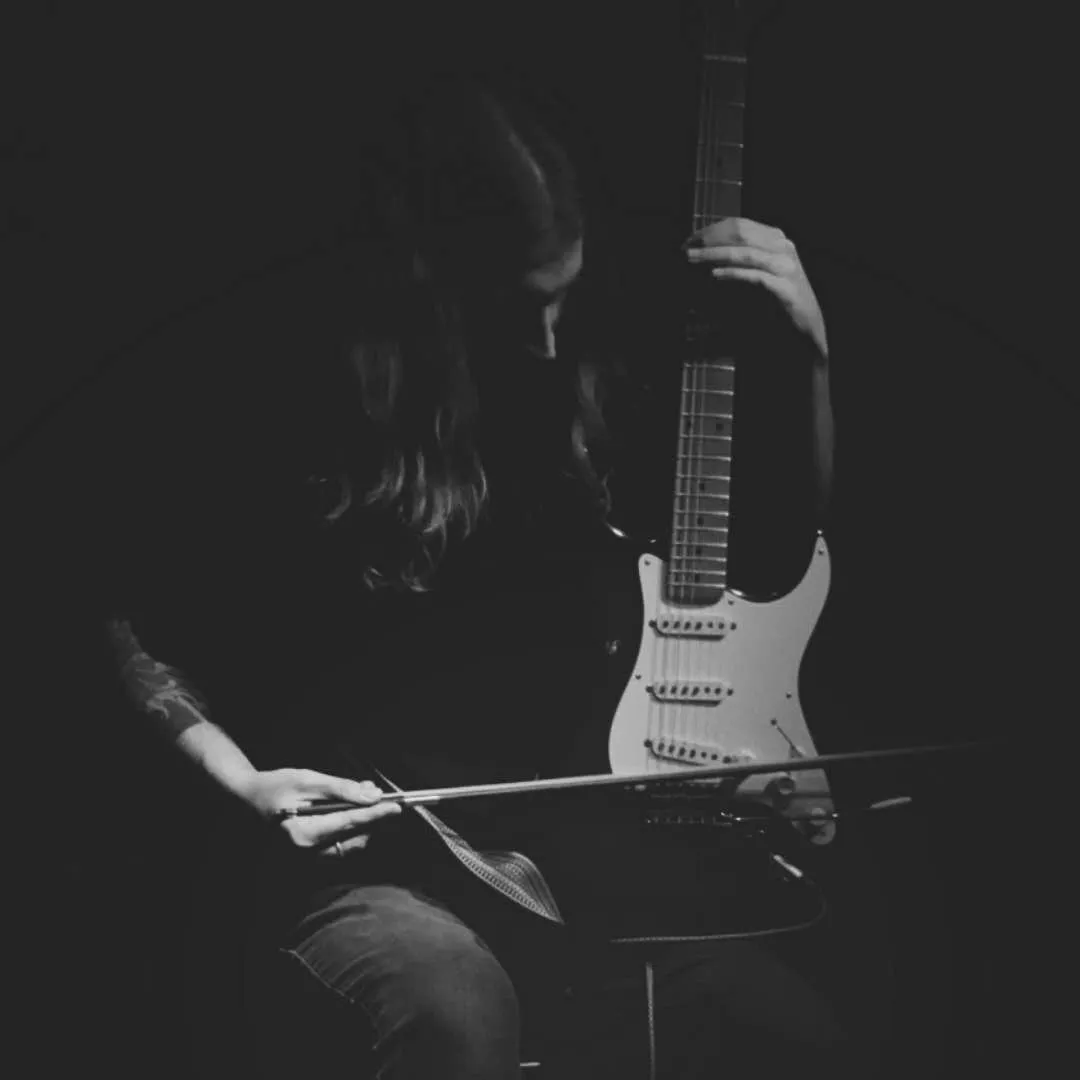 Pool of Light is a Russian ambient drone musician based in Shenyang, China. He has release multiple records over the past 8 months, with his most recent record, Jing景 being released this January just gone by. His music tends to connect up well with the concepts of meditation and spirituality, using drone and bowed guitar effects to attain a personal style. 
How did you first become interested in ambient music? What made you want to make this kind of music? 
As a bunch of people interested in ambient music, my first record was "Music for airports" by Brian Eno, it was around 10 years ago I guess. Later I discovered Harold Budd, Steve Roach, more drone oriented acts like Earth, Boris, Stars of the Lid, Pauline Oliveros.
But the artist that really changed my perception of this kind of music was Kawabata Makoto, the frontman of Japanese space- rock band Acid Mothers Temple. His "Inui" solo album series really got me into bowed guitars and other string instruments, besides he has some bizarre approach to drone and ambient music, completely different from western ambient culture. As a guitar player, I found myself full of new ideas by that moment, besides its been more than 4 years since I made last recordings at all, so i decided to start.
What is your process for making ambient music? How did you settle on the idea of using drones as a part of your music? 
The process is similar to meditation. First I throw some bowed guitar loops into the mix, and then listen to these drones for as long as it takes. The whole idea of using a cello bow to produce self repeating everlasting sounds was always fascinating, since the result can serve as a background to your thoughts and helps to concentrate. Then I come up to arrangements with other sounds and listen again and again. So I can say, each track is a real step in the process of finding inner calm.
What is your favourite ambient album and/or ambient artist from China and from the wider world? 
Unfortunately, I haven't found much ambient music in mainland, especially since modern underground here is more focused on post-rock, post-punk, shoegaze and stuff like that. I recently listened to "Stone" by French based Ruo Tan (originally from Nanjing), which appeared to be a great solid ritual drone record. Also I have a deep respect for Xie Yugang, the frontman of Wang Wen, who released his recent ambient oriented piece "Echo in Library". My favorite albums from the wider world are Stars of the Lid "A Tired Sound of" and "Inui"1,2,3,4 parts by Kawabata Makoto.
Do you find inspiration for your music in your everyday life in China and if so what aspects of life in China influence you the most when it comes to your music? 
That's a difficult question. Since I'm into the aesthetics of the East itself, China has an impact on my music, I guess more on my way of thinking about music in itself. Back in my country I used to play some heavy vibes and maybe it was a sort of impetuous motion, like a western culture in itself – developing fast, making huge steps, running towards the future. But the East's cultural tradition is more about standing still and contemplating, which fascinates me. So since I'm here, I try to develop a new way in the perception of things. Moving to China happened to be a drastic change to my thinking, especially my musical thinking. It's not about everyday life aspects, but about the whole experience here.
What do you try to communicate in your music? Do you try to communicate landscapes, emotions or something more spiritual like a basic rhythm that feels innate in life and the world? 
As I mentioned before, making ambient music really helps me to focus my mind on the things in a whole, escaping irritating bits and pieces. Since I am from Russian Siberia, I don't really belong either to western culture, or to the eastern. So it's all about finding out who am I and building my own perception of reality. It's more spiritual communication in music, than emotional I guess.
Pool of Light's Bandcamp: https://pooloflight.bandcamp.com/