Alpine Decline – Return to Desolation Lake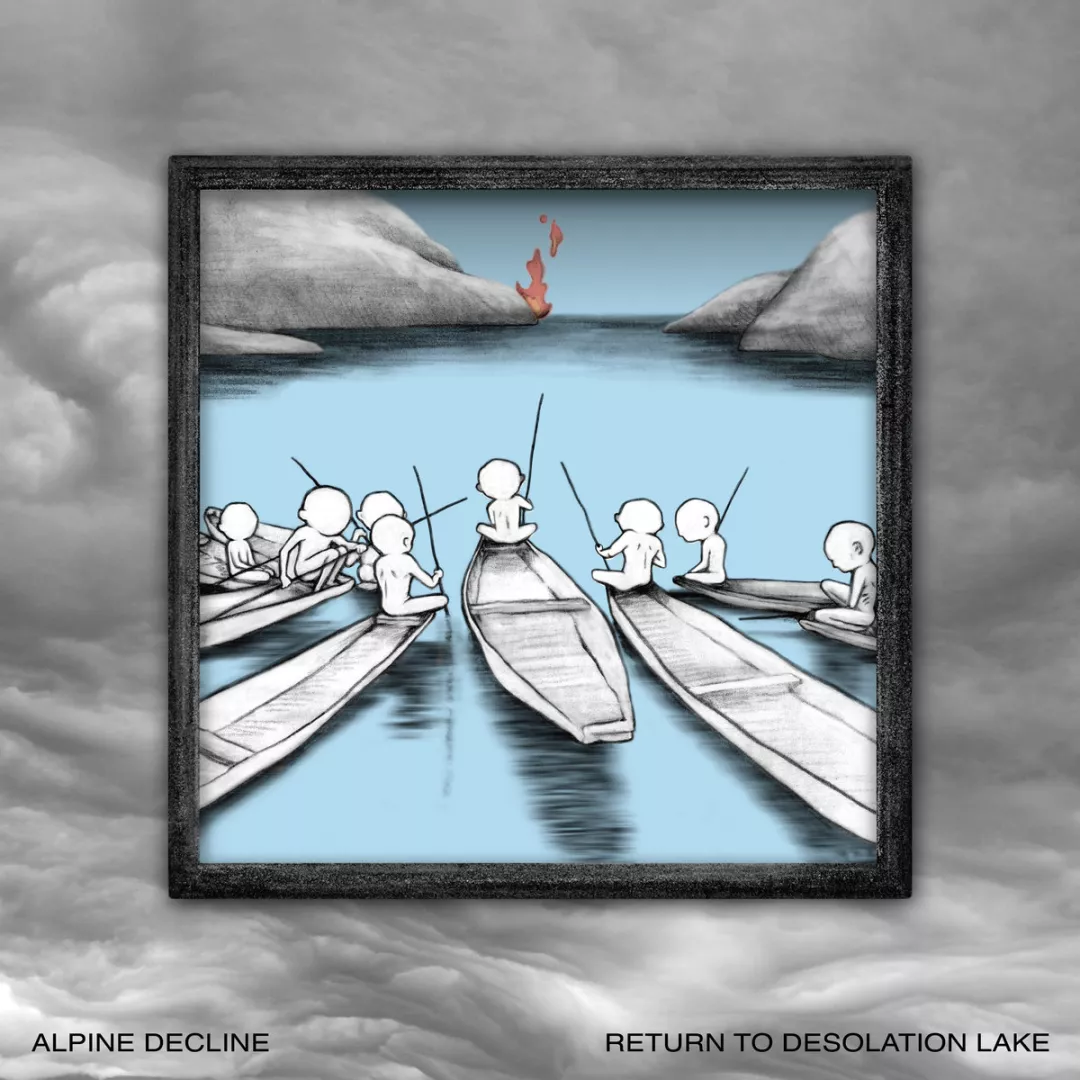 For the average person, working with a loved one can be very taxing. I'm basing that on no experience and hearsay alone, so don't take my word for it. Alpine Decline have made it work however, releasing 9 fantastic albums since coming on the scene in 2010.
Return to Desolation Lake opens with Blameless, a melodic, pared-down ode to love. Immediately we are made aware that this may be an album unlike any other that the duo have made thus far.
On Return To Desolation Lake, the LA based couple veer from dense and deep Post-Rock to melodic fuzz-addled odes. Whereas they have largely dabbled in Psychedelic, Garage and Surf-Rock on their previous records, Jonathan Zeitlin and Pauline Mu create a sound at times sweet and lovelorn and at other times altogether defeated and emotionless. It is telling, when combined with the lyrics on a track like Blameless, and it reveals to us fans of romance and unrealistic ideals, that love is not a rollercoaster ride all the time, but sometimes a painfully slow and boring drift through desolation lake.
  Dispatch From the Guest House has the quirkiness of The Shins' around the era of Chutes too Narrow. Their psychedelia comes across as quirky rather than bogged down. Shooting through a prism sounds fun and lovely the way Zeitlin and Mu tell it.
Record Label – Maybe Mars
Release Date – March 13, 2018
Bandcamp URL – http://downloads.maybemars.org/album/return-to-desolation-lake
---
Sunset Rollercoaster – Cassanova
Granted they are coming from across the pond in Taiwan but Sunset Rollercoaster have built a huge following around this music loving nation. The Taiwanese band dropped their latest effort Cassanova on bandcamp the other night, showcasing how much further they have delved into crafting sumptuous and velvet-soft songs.
What started out on the Jinji Kikko EP as a bit of a divergence from the punkier tones of their first album – 2011's Bossa Nova – has since avalanched. Tracks on the aforementioned EP, like Burgundy Red and My Jinji remind me of slightly less insidious David Lynch sound-tracks.
Their music so comforting that there must be some joke at work. Perhaps the joke is the expectation of a joke, however.
Nonetheless, Cassanova is a beast all of its own. Almost Mature 87 feels almost eerily close to the St Elmo's Fire soundtrack, almost any John Hughes film, in fact. That's the charm of Sunset Rollercoaster, their unabashed dash for nostalgia, best exhibited in 80's comfort cinema.
This is an album to be played any time, any where, any weather, an absolutely gorgeous, romantic pop record made specifically for aural joy. Cool of Lullaby bears resemblance to Phil Collins and Huey Lewis, with a tough drum beat. Influences can be plucked at for days, what is certain at any rate is that this is great, Sunset Rollercoaster are great, and like a fine Burgundy Red Wine, they are only getting better with time.
Record Label – Sunset Productions 
Release Date – March 14, 2018
Bandcamp URL – https://sunset-rollercoaster.bandcamp.com/
Youtube URL – https://www.youtube.com/watch?v=3BK2uqgzza0
---
thruoutin – Contingent of Outlying Territories Features
After the success of last year's Contingent of Outlying Territories, thruoutin and Ran Music are back with a set of reworks and remixes for the New Year, alongside a pair of videos (one of which I've reviewed in this week's New Tracks China.)
As electronic music continues to grow in China, so does the need and general want for feature albums, especially from the likes of an electronic artist like thruoutin. The very first song up, then, is a nice surprise – with vocalist Diva Li adding her wonderful voice to Morning Renewal. Her inclusion adds a whole other dimension to the piece.
First Night, featuring a remix by Major, is immediately bouncy, funky and inhabits a space altogether different than what we have come to associate with the sparseness of thruoutin's ambient workings. TTECHMAK adds Spanish horns to the Middle Caverns, and Luminous Crystals at the Hot Springs sees J-Fever rap above thruoutin's frugal beats.
What I love about this EP is how each feature brings something surprising and altogether different to the original pieces. The compatibility of each of the vocalists with thruoutin's beats shows how underappreciated his ability to craft a fantastic rhythm really is, and how much he would rake in if he ever decided to go the route of Pop Music.
Record Label: Ran Music 
Release Date: March 21, 2018
Bandcamp URL:  
https://thruoutin.bandcamp.com/album/contingent-of-outlying-territory-features
&
Hear the Original Pieces here: https://ranmusicbj.bandcamp.com/album/contingent-of-outlying-territory
---
Scarlett's Other Parts – EP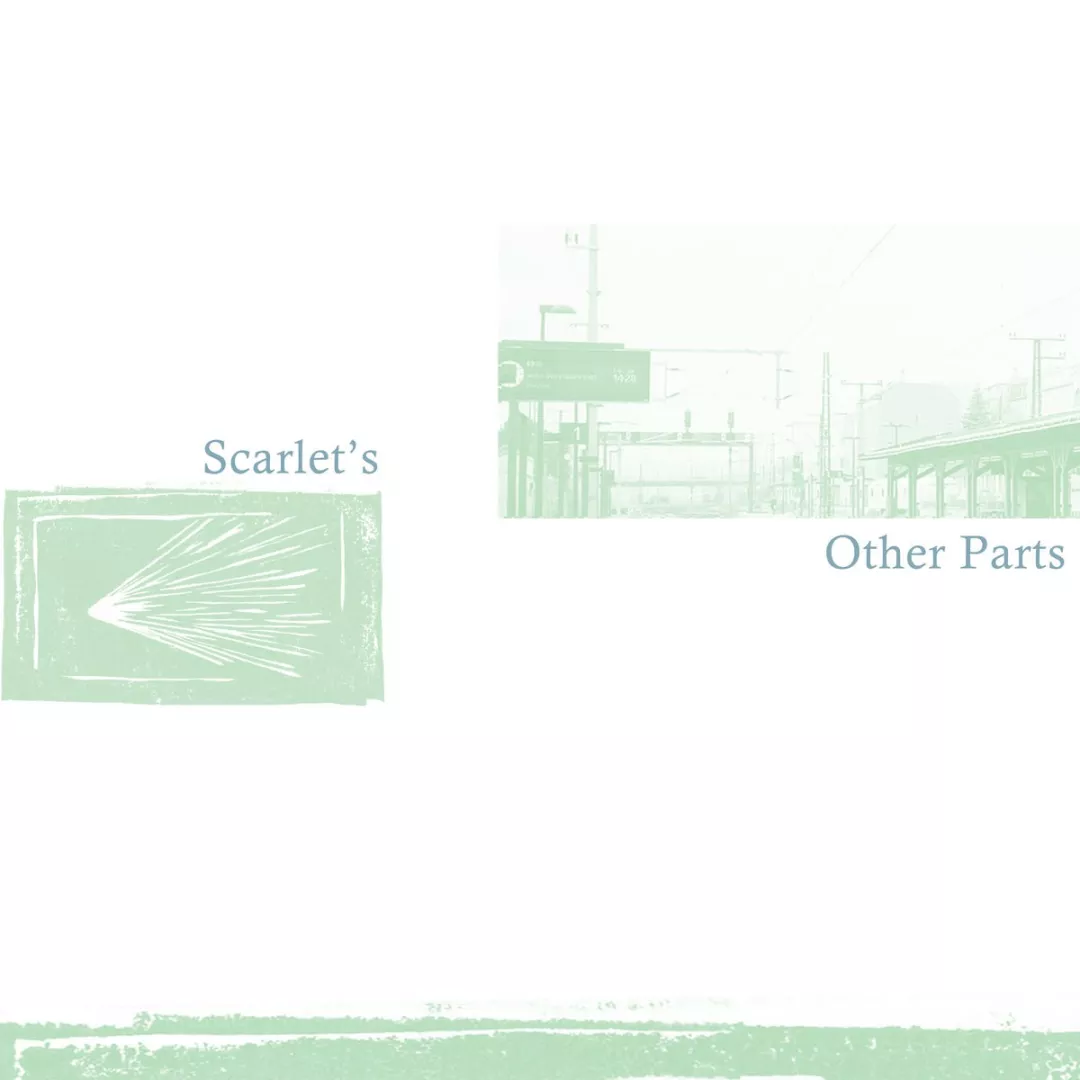 I don't know if it just me but I am hearing Math Rock in everything these days. Perhaps it is more of a Jazz aesthetic I hear in the guitars on tracks like Light of the Sea.
Pure Night and Jellyfish feature prominent bass lines, beneath almost instinctive shimmering guitar parts, a factor that immediately leads me to compare the music to someone like Tortoise.
Airmum, who here assumes the alias Scarlett's Other Parts, has a bit of early Pavement Stephen Malkmus about his vocals – somewhat heavy and minor, but riveting nonetheless.
Boring Productions has built a reputation for giving a platform to musicians steeped in Shoegaze, C86 and other mellow vibes, and Scarlett's Other Partsadds a new aspect to that. The guitar work sounds as though it is ploughing the waves, scattering water droplets through the air.
Record Label: Boring Productions
Release Date: March 21, 2018
Bandcamp URL: https://boringproductions.bandcamp.com/album/ep