Zoogazer – Zoogazer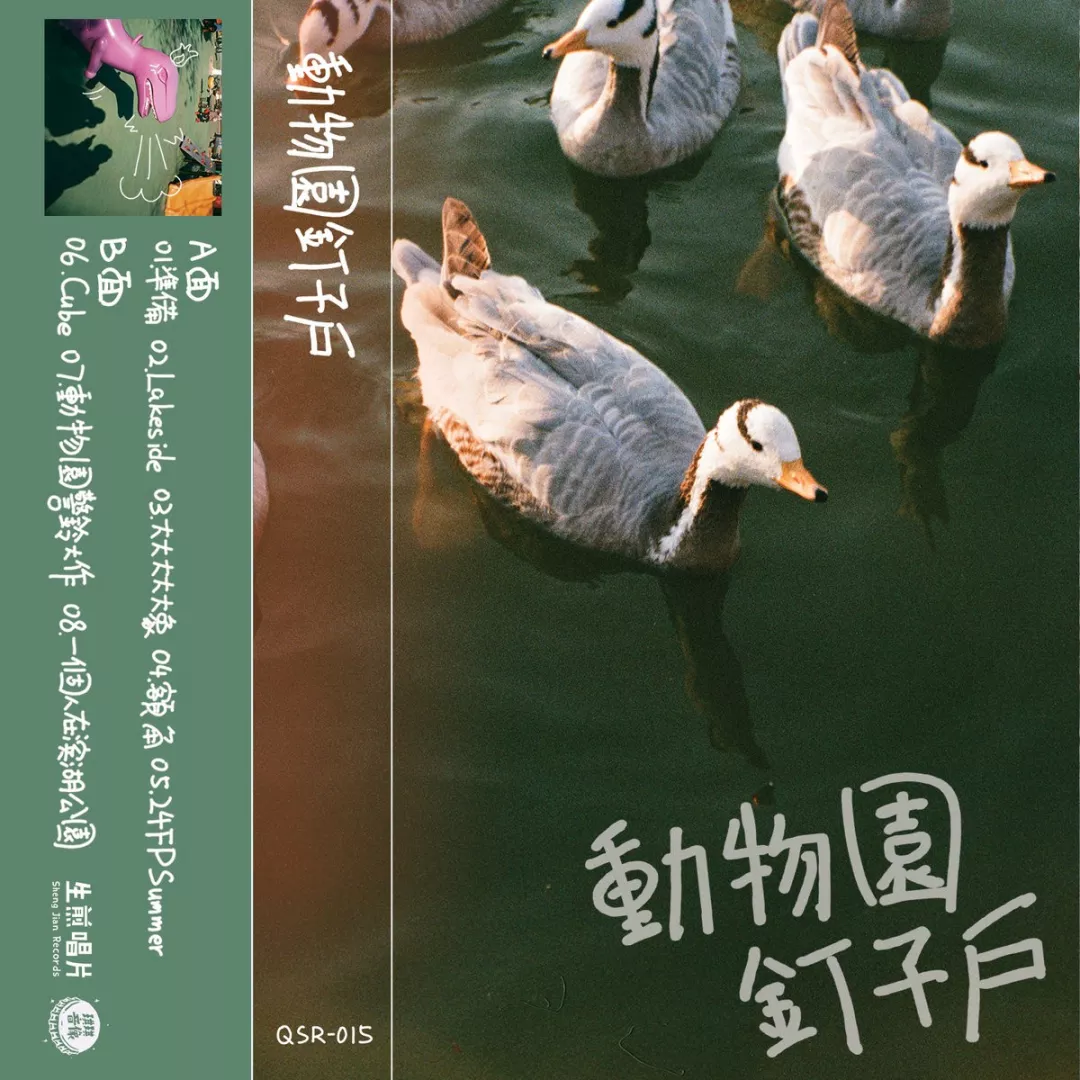 Splitting between Shanghai based Shengjian Records and Guangzhou based Qiii Snacks Records, Zoogazer get off to a flyer with releases of this eight track album coming in physical format on both cassette and CD. They have received a tonne of attention for the their great Lo-Fi, romantic sound, the length and breadth of country.
Incorporating a bunch of gleeful Ni Haos into opening track zhun bei (preparation) their music is immediately fantastically bright and twee. 大大大大大象 (Big Big Big Big Elephant) flirts with Math Rock guitars and pleasing lo-fi fuzz, bare vocals and unexpected background vocals. No two tracks sound similar as a multitude of sonic effects are used from first track to last.
Record Label – Shengjian Records/Qiii Snacks Records
Release Date – April 1, 2018
Bandcamp URL – https://qiiisnacksrecords.bandcamp.com/album/–3
---
The Foreigners – (Ending) of the Start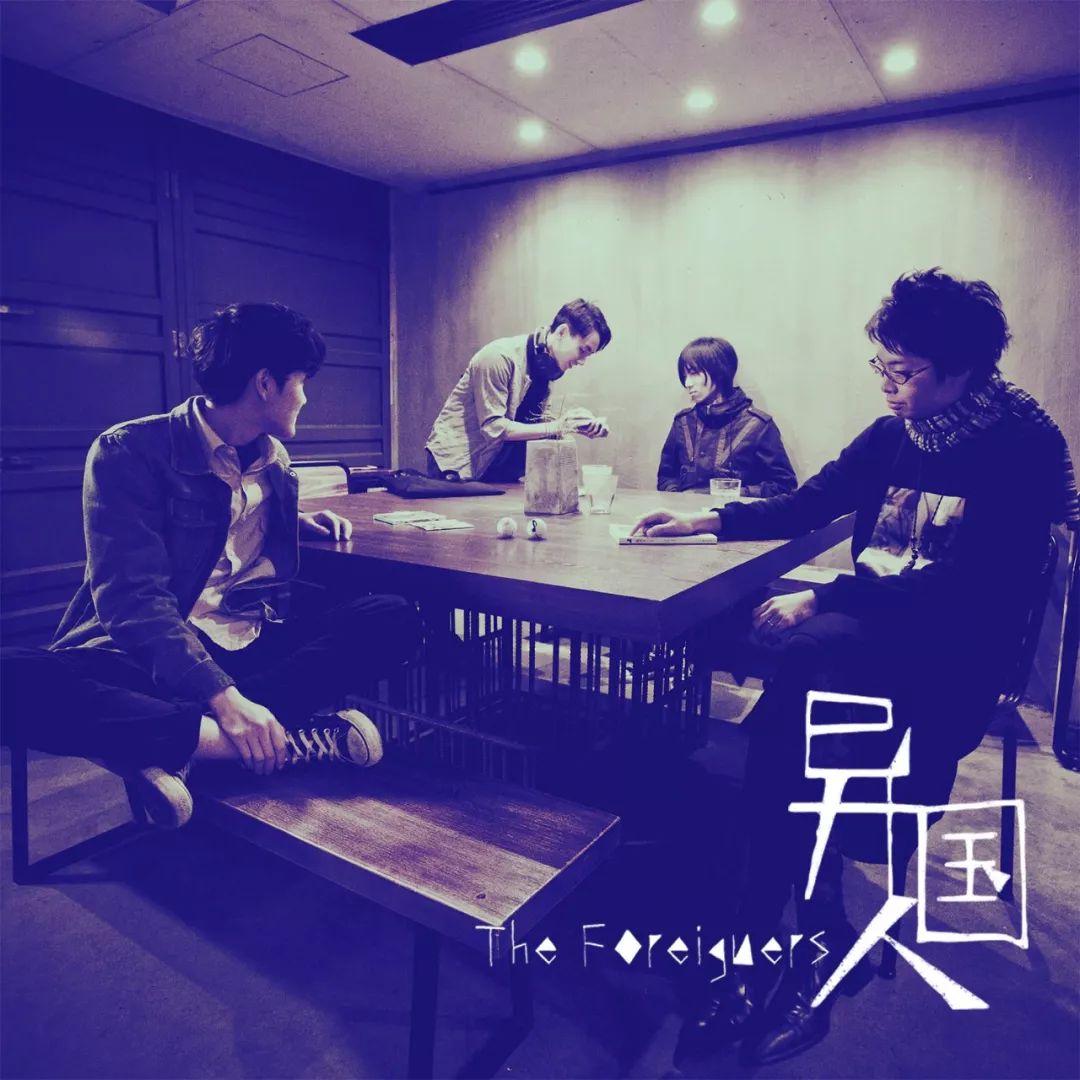 When I interviewed Muxia from The Foreigners he told me that this, the band's first album, signals a new direction for the band, one in which they take more control of their sound, bringing much more of their personality to proceedings.
As we've heard before, The Foreigners have chosen to write more of their songs in Chinese with this go around, something which attests to their growing identity as a band. They have also stepped away from sounding merely like a Britpop-only act, as influences have become more sporadic.
As ever Muxia's vocal shines through above energetic drums, occasional backing vocals and a hell of a lot more fuzz and noise. Listen to 烂片 for an example of crunchier guitars than listeners are used to, stepping away from the sharp, pointed plucked lines of a band like Arctic Monkeys or The Libertines, whom The Foreigners have expressed admiration for in the past.
This is altogether different from The Foreigners and it gives listeners much more to sink their teeth into as the band prepares to go out on tour in support of the album some time this year.
Release Date – March 31, 2018
Xiami URL – 
https://www.xiami.com/artist/2110192256?_uxid=37F04171F38EACC1E3FA1E53E845BC6C
---
Nein Or Gas Mus – Nein Or Gas Mus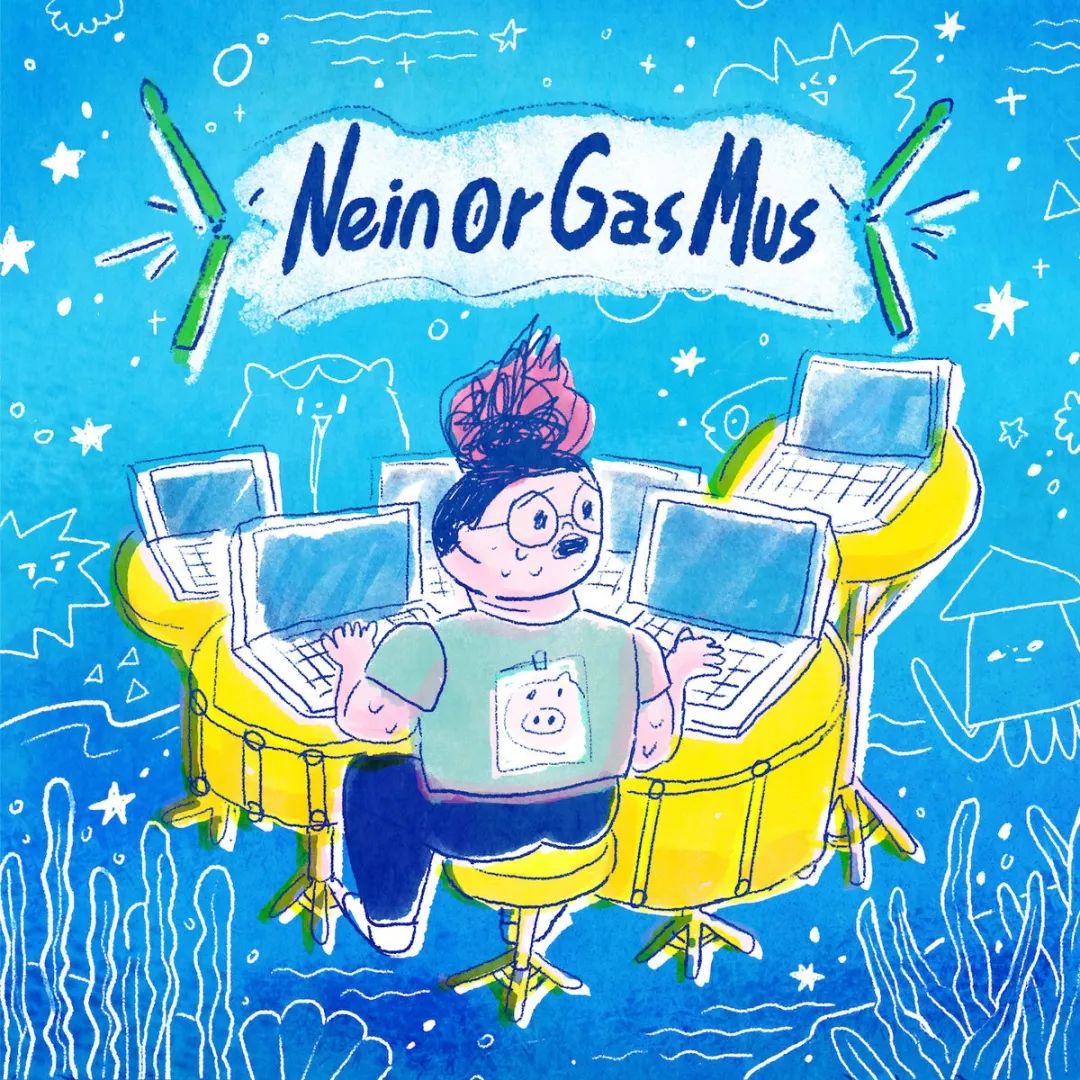 Having been featured on Cao Tai's Nerd Noise 2 at the end of 2017, and Sweaty & Cramped's Emotional, Too at the beginning of 2018, Nein or Gas Mus were still quite an unknown quantity coming into a busy April. They will play SD Livehouse on April 21 with Moonband of Zhaoqing and Eat.Sleep.Recycle of Hong Kong, while also partaking in the White Light, White Tower events in Beijing this weekend. 

So it was with great timing that they release both an EP and a new MV in quick succession.
Complex rhythms and a strong leading vocal, as well as plenty of distortion and reverb, make Nein Or Gas Mus immediately interesting and easy on the ear on opening track Thin Ice. Food for Thought is a charming song, employing two vocalists, while snapping to and fro in intensity, with vocals at times very straight-up, at times fast-paced and more difficult to grasp.
Sometimes with Math Rock, the guitar lines are quite clean and there's barely any distortion or reverb or fuzz involved, what I love about the DIY stylings of Nein or Gas Mus is that the reverb is both audible and palpable.
Well worth the wait.
Record Label – Qiii Snacks Records
Release Date – April 6, 2018
Bandcamp URL – https://qiiisnacksrecords.bandcamp.com/album/nein-or-gas-mus
---
Pool of Light – Valley/Sparkle (谷 / 耀)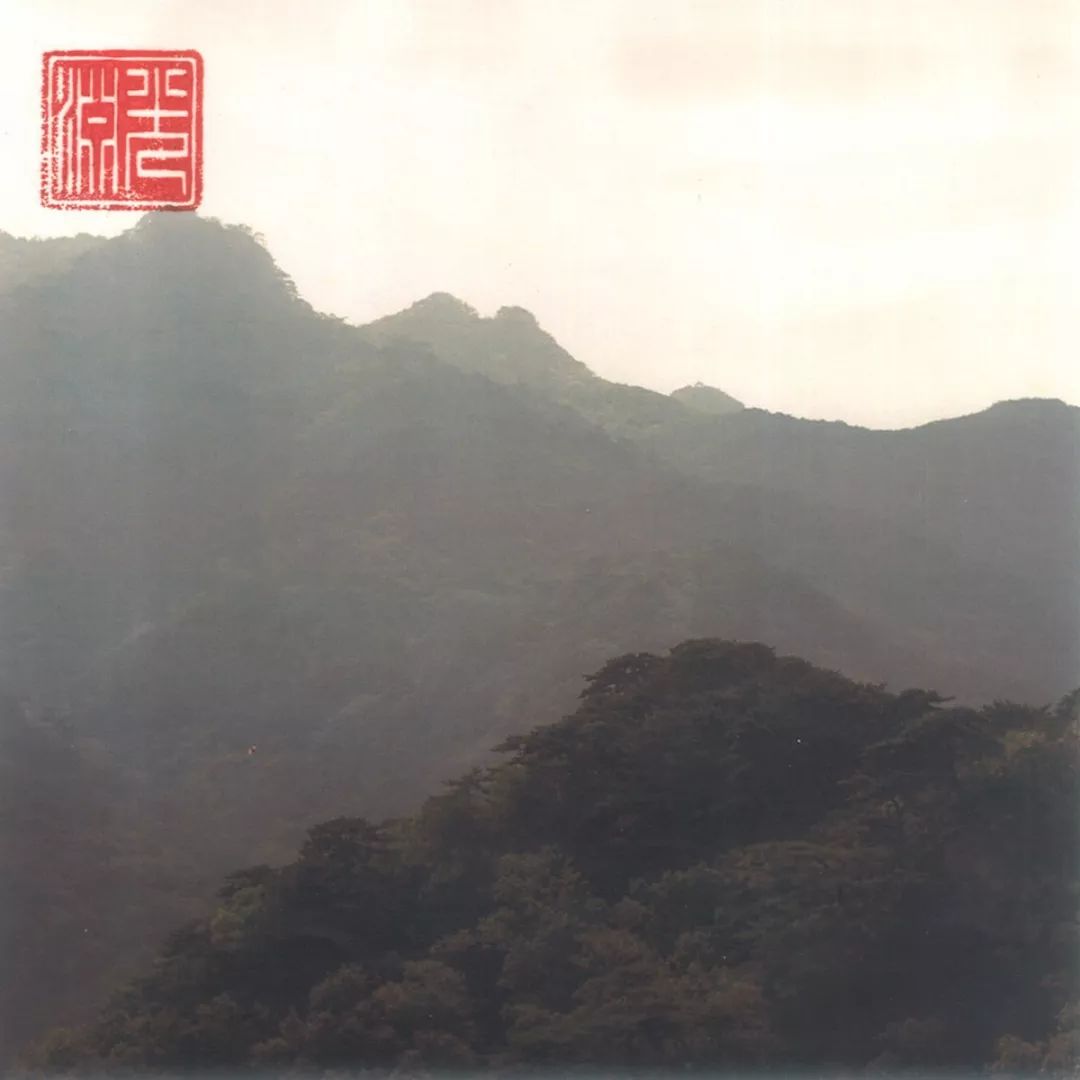 Pool of Light is back with a new release, right on cue with Seippelabel's ninth compilation mixtape, on which the Shenyang ambient musician appears and which I've reviewed below.
With this release comes the first physical output from Anton Bogdanov, the man behind Pool of Light. The beautiful, monochrome artwork of this CD release was designed by Anton himself, and it matches up wonderfully with the ethereal material heard on tracks 谷 and 耀.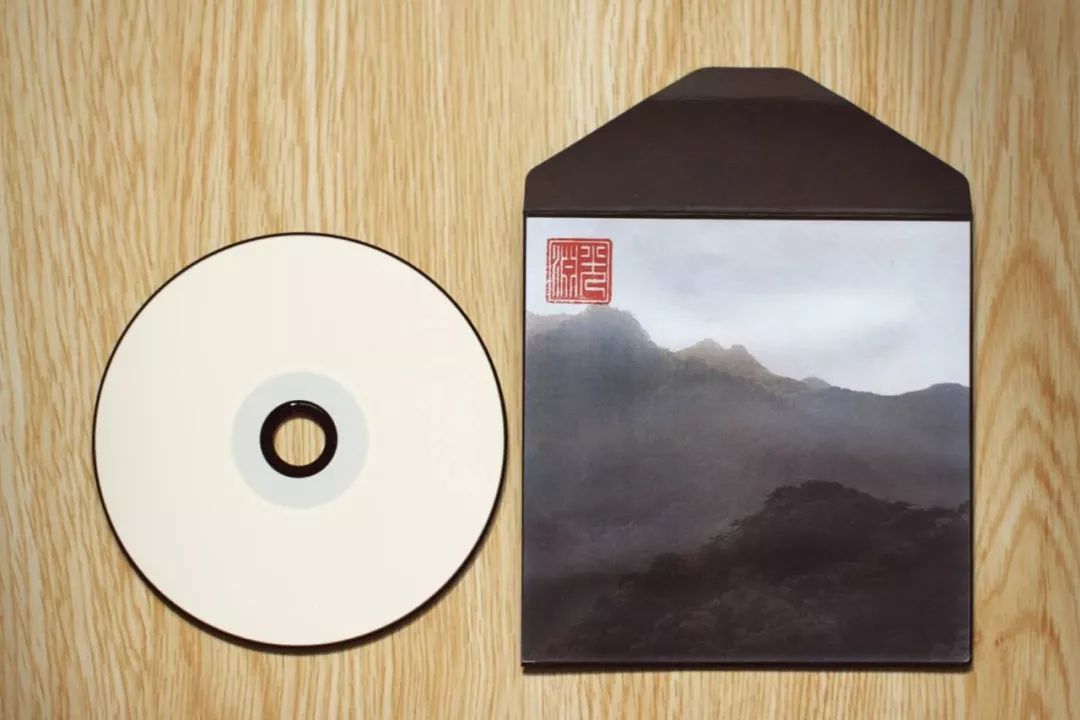 谷, or Valley, is a lovely 21 minute ambient discursion which straddles the notions of spectral and uplifting ambience beautifully. The idea that you may reach a point of safety, of joy in the music, can be washed away in an instant as one noise fades and another intensifies. For anyone who has tried their hand at meditation, you can understand that finding contentment in your breathing, sitting position and environment can be wonderful but also very short-lived.
耀, or Sparkle, is a less ruminative track and more outwardly joyous than 谷. At seven minutes, this seems like the calm after the twenty minute voyage of Valley, and as the name suggests, it does indeed sparkle.
I find it amazing how connected Pool of Light is to his music and how each of his tracks comes out drenched with meaning. You might just sit at your laptop listening to this release and still feel a transcendent reaction just from the mere process of listening.
Release Date – April 4, 2018
Bandcamp URL – https://pooloflight.bandcamp.com/
---
Seippelabel Vol. 9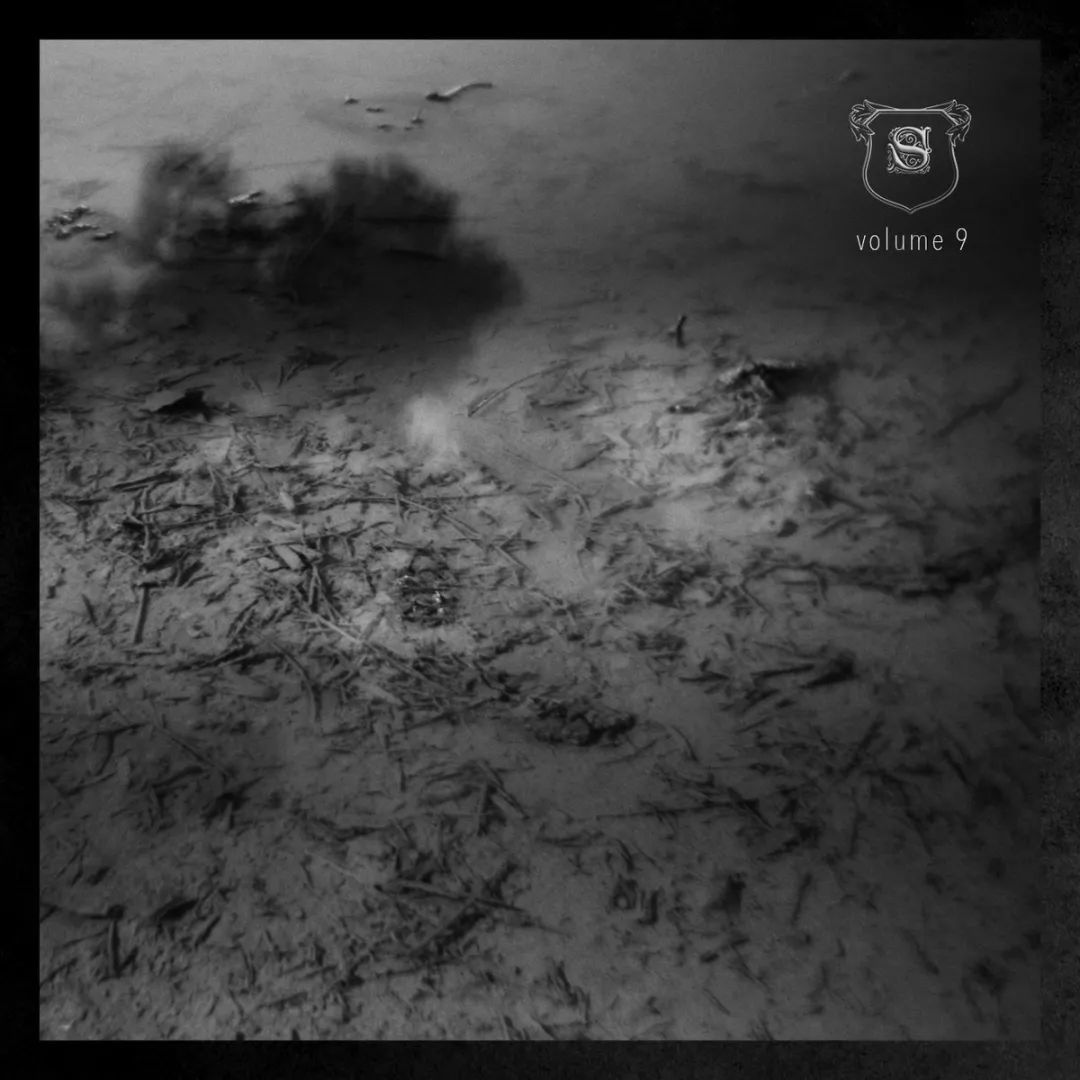 Brad Seippel, the man behind thruoutin, brings together a bunch of far flung artists, musically and geographically, for the latest release of Seippelabel's continuing series of mixes.
For a much better explanation of this latest mix by Brad Seippel and co read this post by Josh Feola at Radii China:
https://radiichina.com/yin-get-lost-in-seippelabels-latest-compilation-of-offbeat-electronica/
As you can see from the list of artists featured, Seippel is not just a great musician, but also a tireless curator, collector and proponent of underground music up and down the country, and also beyond China.
Previous artists to feature on Seippelabel's mixes are SNSOS (all the way back in 2015,) Techno artist VU and currently touring Cao Tai act Nocturnes (again, all the way back in 2016.)
Essentially, if you are interested in finding great music, Seippelabel's series of compilations are a great place to start.
This time around Seippelabel bring Alpine Decline on board, with a track taken from sessions from their modular album Action Moves Away from the Centre; Pool of Light, with a track taken from his new release, reviewed above; Indonesian electronic musician Fahmi Murysid; Guangzhou's own electronic maestro Thunzuho; Gothic duo GUIGUISUISUI and a lovely Chinese trad-cum-fluid-witch-house piece by South Korean act Nested Moon.
While the tracks share certain similarities, they are also wildly dissimilar and shine a spotlight on the extremes and multitudes of electronic music being made in China today.
While the release is digital, you will also receive a set of four photos inspired by the compilation, made by LA based photographer and musician, Robert Devay when you download the digital release on Bandcamp. 
Record Label – Seippelabel
Release Date – March 28, 2018
Bandcamp URL – https://seippelabel.bandcamp.com/album/seippelabel-vol-9