In the midst of a year jam-packed with return performances by legendary indie bands of yore, we have also slowly seen the rise of a new wave of fantastic bands.
Backspace are an integral part of this group, alongside the likes of Lonely Leary and Wasted Laika, with all three creating harsh, raw and tough punk music in the capital city.
Interestingly Backspace's foursome are actually originally from Yulin, Guangxi – site of the infamous dog and lychee festival.
They have grabbed attention in Beijing with their live shows. Farther afield, it was in the wake of their previous EP release, Boom Boom King, that saw folks begin to whisper their name.
Certainly stories of their talent had filtered out, but with the release of something physical and concrete it became a whole lot easier to engage with this wonderful band.
Backspace signed a record contract with Maybe Mars in September, 2017 and wrote and recorded Human Nature Architecture at the end of 2016 and throughout 2017.
"Maybe Mars' boss Michael came to Temple Bar to see our performance. That night the bar had very few people, just five or six people. He watched us play at the bar, like in a Western Cowboy story," The band's guitarist and vocalist Zheng Dong tells me.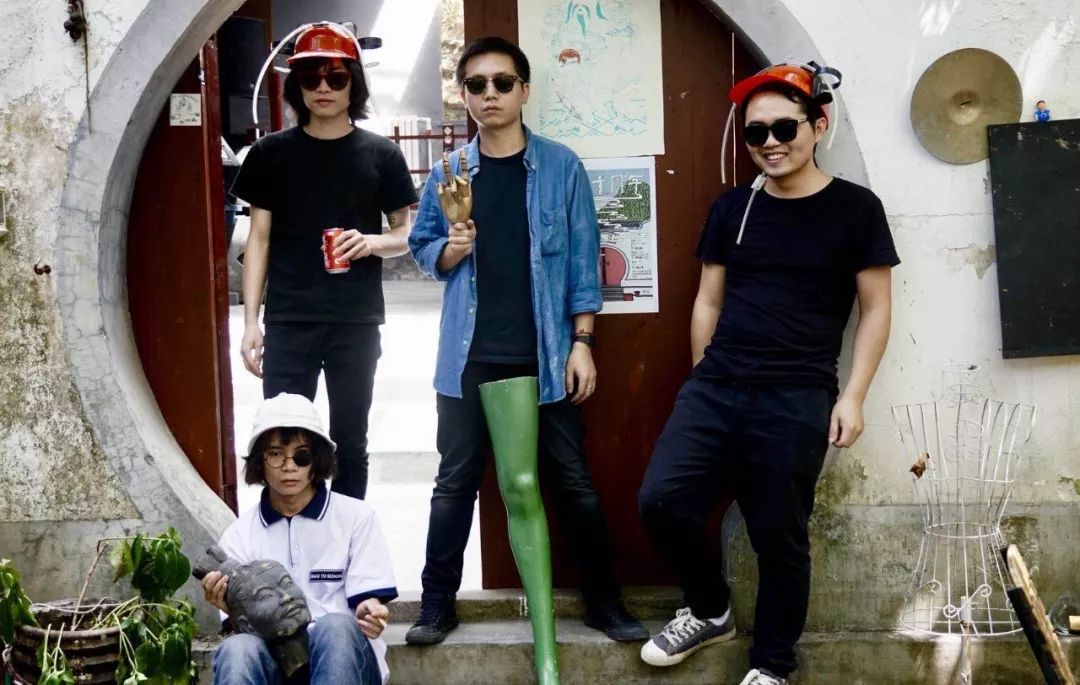 Boom Boom King, a collaboration with their friend, Swiss musician Jonas Weber, was actually recorded after Human Nature Architecture and in some ways may resemble their current sound more than this upcoming release.
Talking about their work with Weber and his band Penkowski, Zheng says "This guy traveled to China for four months, wandering around China like a mouse, livehouse, wine, and then he met my teammates in Beijing. I met him in Chongqing. I was at work. This is fate."
In that sense Human Nature Architecture is, on the one hand, essentially an exercise in cleaning the slate for future musical releases – a way to purge themselves of the musical ideas that they have been working on for the past few years. On the other hand this record also gives fans of their live shows a concrete record to hang on to for now.
In the making of Human Nature Architecture, Backspace ransacked a tonne of their musical and artistic influences, bringing aspects of Psychedelic, Synth, Noise and Krautrock to bear on the story.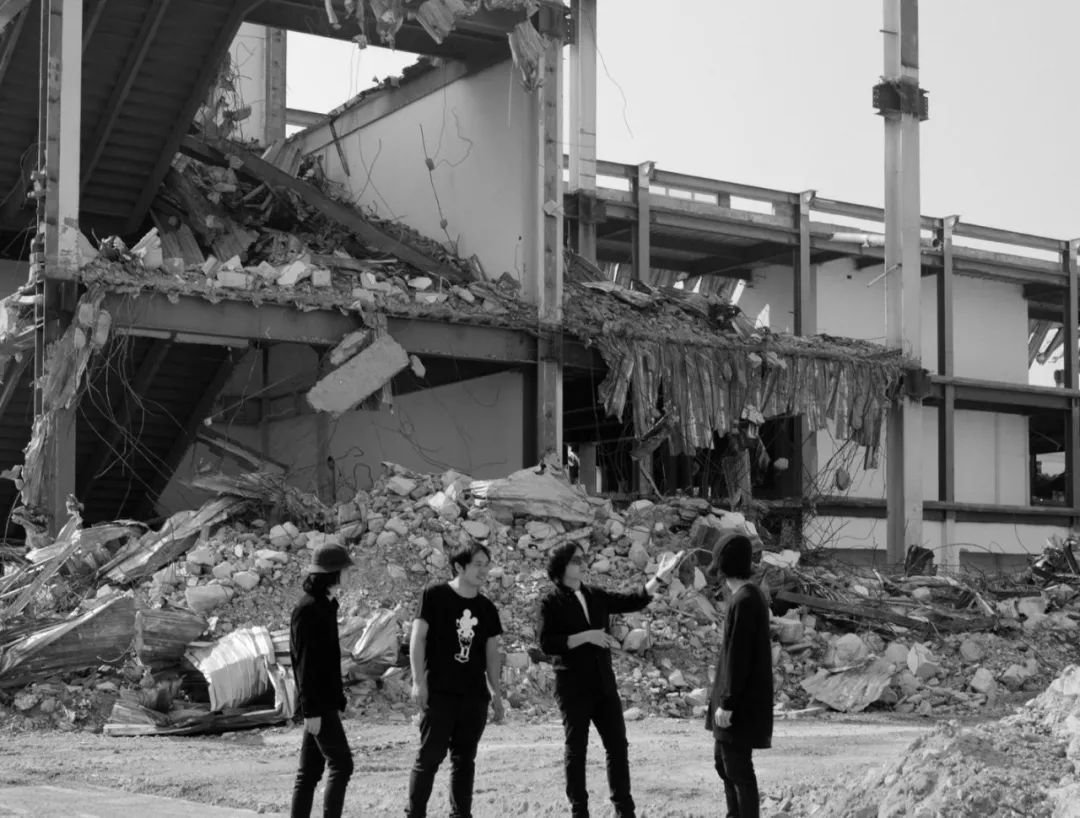 Its hard not to be infatuated by their rambling, dreamy, organ reliant rock music. At times they hover somewhere between Can and The Doors – around the point in musical space that Moon Duo occupied so long ago.
The idea behind the album is, in itself, an interesting artistic ploy – as they aim to build a city out of songs whilst describing the fundamental flaws of human nature. Certainly an ambitious project then.
"Each song in the album said some human problems, the human problems will be piled up, like engineering, like buildings." Zheng explains, before adding "Human nature has a lot of problems, we just made 11 types, because our album only has 11 songs."
Behind their music, there also resides an artistic spirit, which can be explained away by their engagement with TV, Video, Design and more in their professional lives.
It seems that they want to build a totally self-reliant multimedia project to the point that they hope to eventually take on the responsibility for making the music, producing the records, the album art and also the video work.
In anticipation of the album release, they have seen four singles released, all of which are tantalising previews of what the full length record will be. That has already dropped on Maybe Mars' Bandcamp page and is available through digital, CD and vinyl.
They will also head out on a national tour in October this year, although dates for that have yet to be announced.
*****
 Catch Human Nature Architecture on June 26 via
Maybe Mars' Bandcamp: